On behalf of the Lviv City Council and myself, let me express my respect and confirm by this letter the support and carrying in Lviv of the De:coded computer art festival, which will be held on 3-5 June 2016 in the premises of "Lviv Palace of Arts" cultural center.
Andrew Moskalenko, Deputy Mayor on development
Technological Partner of the Festival – Intel

Intel – the world's largest producer of semiconductor components, which is a leader in computer innovation. Intel designs microprocessors, motherboards, chipsets, and other semiconductor products that are the building blocks for PCs, servers, consumer electronics and other networking and communications products. Today, a huge range of Intel's products is the result of a continuous investment in innovative solutions strategy – even in the difficult for economics times.
Lead Partner of the cybersport championship – Predator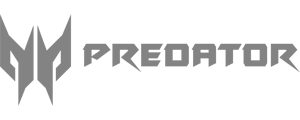 Conquer new worlds! Dive into the atmosphere of the game with the help of Acer technologies – take a look into the future of gaming with powerful gaming computers and Predator accessories (www.acer.ua)
Lead Partner of the RoboRace – Masteram

The specialized online store tools
▪ Choose among over 50 brands;
▪ Buy online or in one of 4 offices in: Kyiv, Lviv, Kharkiv, Dnipro;
▪ Get professional support;
▪ Please, contact an authorized Call center
(www.masteram.com.ua)