Nravo Kids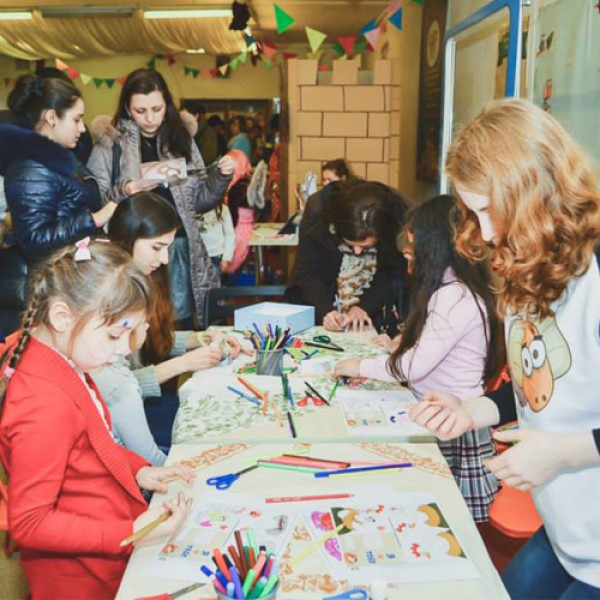 Name: Nravo Kids
Type: workshop
Direction: master classes, creative and educational games
Participation conditions: For kids, aged 1,5-8 years old
Time: 03-05.06.16
Moderator: Oksana Nychyporuk, Christina Slobodyan
Nravo Kids team entertains preschool and primary school age kids:
1. Together we make and play with the miniature cardboard town, based on the new game Busy Wheels: City Bus. Houses, roads, cars and funny characters – we are sticking and coloring everything on our own! For kids, aged 4-8 years.
2. We learn how to make three-dimensional cards with interesting designs. We will be the first ones to test creative ideas from the new issue of Creative Nravok #3 – "Holiday with a bear" For kids, aged 4-8 years.
3. We watch shadow theater, based on the play "Who is in the mountains?". Mountains, grandfather Evan with the favorite animals and a story with the Carpathian flavor. For kids, aged 2-7 years.
4. We make patchworks with cereals and Finger Colorings for children, aged1,5-3 years.
These are the activities to develop fine motor skills, children work with glue, clay and create their own patchworks, pictures.
As a basis, we take Nravky from the first issue of "Carpathian Vacation" – pictures of lambs, chicken, various animals and the protagonist of the game "Who is in the mountains?".
Folding books, "Animals-halves" for kids, aged 5-8 years.
We produce our own booklets, made out of cardboard and Nravky, where children can draw their favorite animals and get a comic booklet for themselves or have a good gift for a friend.
Black and white colorings for children, who love to draw. There are drawings of varying complexity, so it's suitable for children, aged 3 years and above. Materials come from the game "Every Muzyaka" and others.